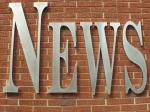 There were some interesting articles during the last two weeks, which I would like to share with you (also, I have to compensate for not posting for two whole weeks – my target rate is one post per week and I do want to make up for missing that target for the first time :roll:):
In other news, I have reorganized the front page of this blog slightly. Only excerpts from merely five articles are shown now – but this also means it won't take forever to load for people with slower connections.
Thats it for this post, stay tuned for one of my next posts where I will finally tell you a little more about myself and my reasons for writing this blog (come on, admit it, this is what you have been waiting for the whole time :P).