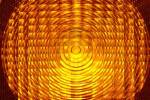 Instead of writing one or two last articles before Christmas, here I am trying to fix a problem with this blog. I don't know when this started, but right now no articles are accessible, only blank pages are shown. I have no idea what caused this, therefore debugging the problem is difficult, especially since this is on a shared webhosting account, where I don't even have access to the error logs.
Interestingly, the RSS-Feeds and static pages are still working. Anyways, I apologize for the inconvenience and hope to have this fixed soon.
UPDATE: I was able to fix this by deactivating my comments-plugin. Sorry for the noise.